Project description & features:
Custom pool & spa construction in Franklin Lakes, NJ. 780sq.ft custom freeform pool with raised spa. BelAir coping with 3x3 stone look tile. Raised spa wall & spillover finished in real stone veneer. Large format paver deck and walkway w/ 6x6 inside and outside borders. Diamond Brite interior quartz finish in the color French Grey. All Zodiac/Jandy pool equipment- Legacy Heater, PHP Circulation Pump, DE Filter, Polaris Cleaner, Polaris "Quiet" Spa Blower, AquaPure Salt Chlorine System, AquaLink PDA Control System & WaterColors LED Pool & Spa Lights.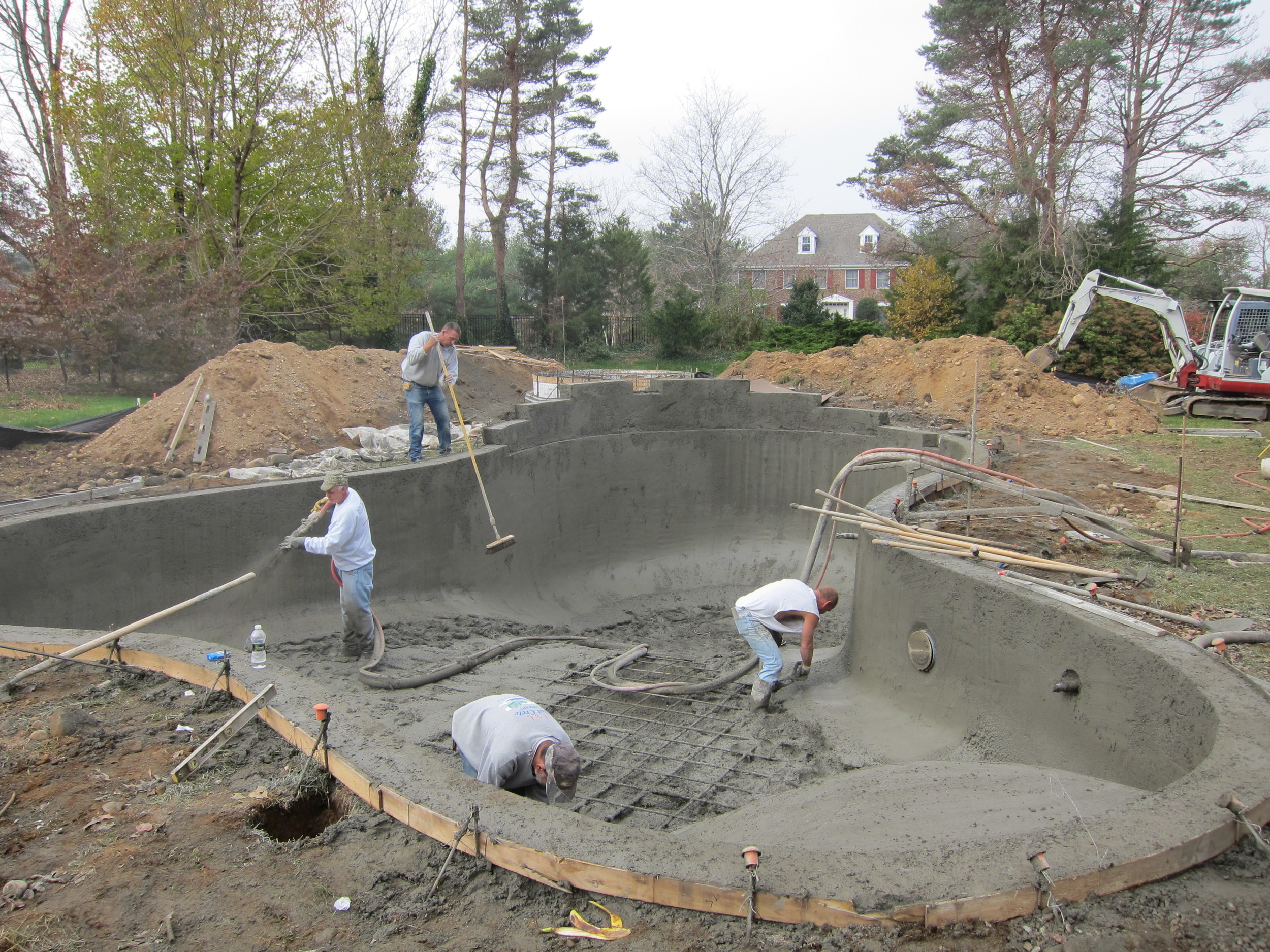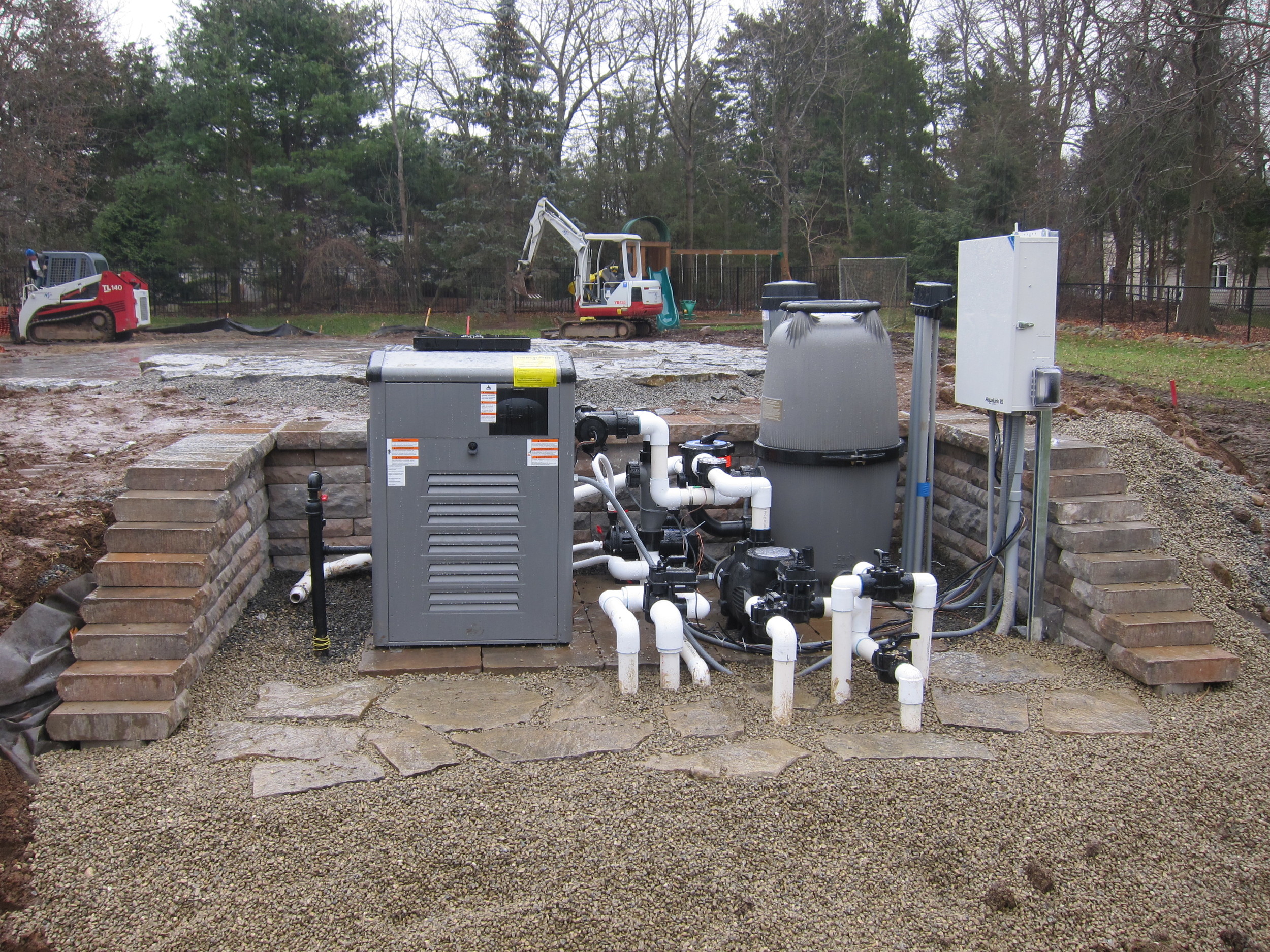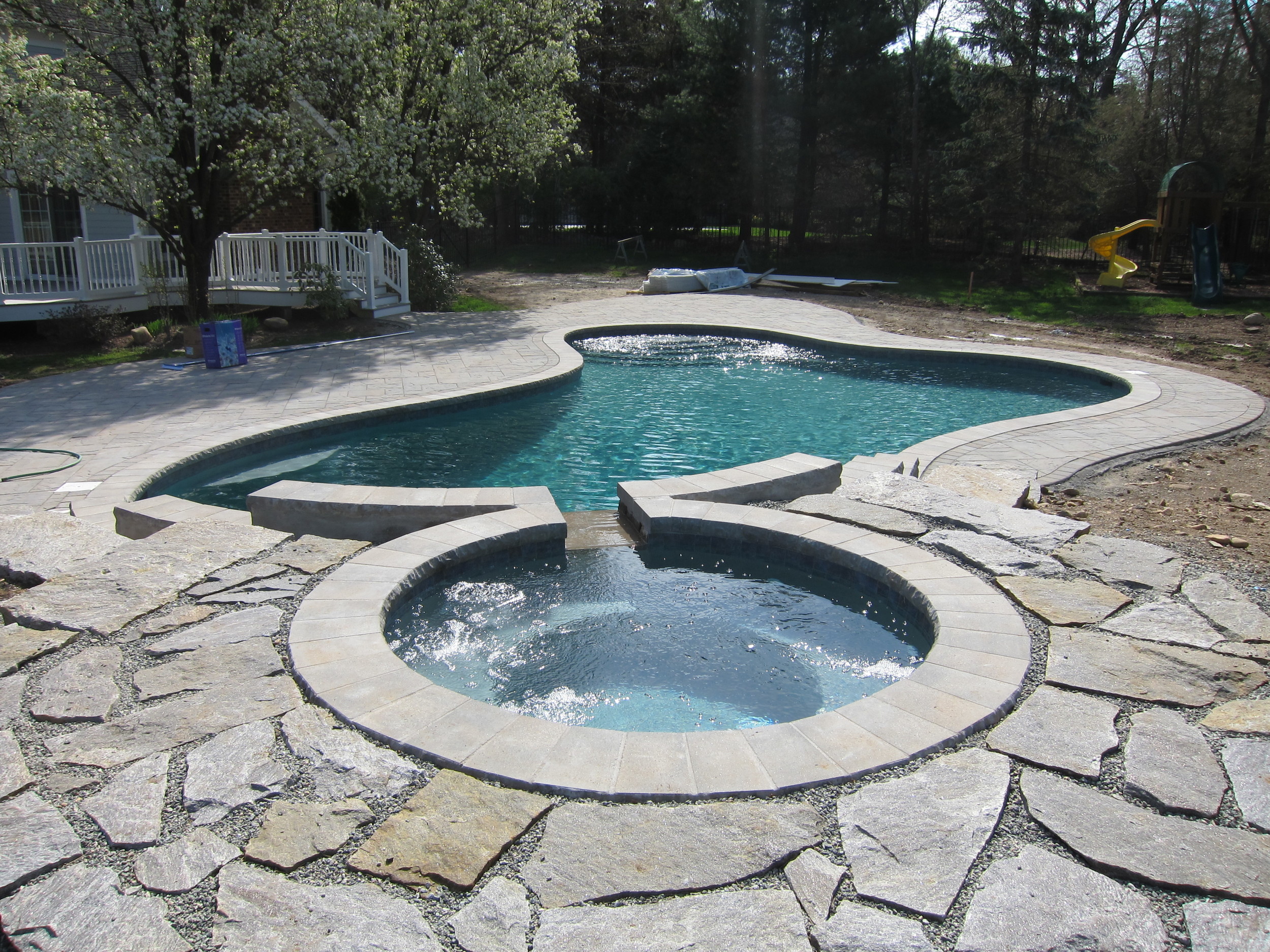 Landscaped photos coming soon...